20% off for new subscribers - Use the code MOLLYANDELSA21 at the checkout!
Molly & Elsa



The dog and owner subscription box.
An all new luxury subscription box for dogs and their owners!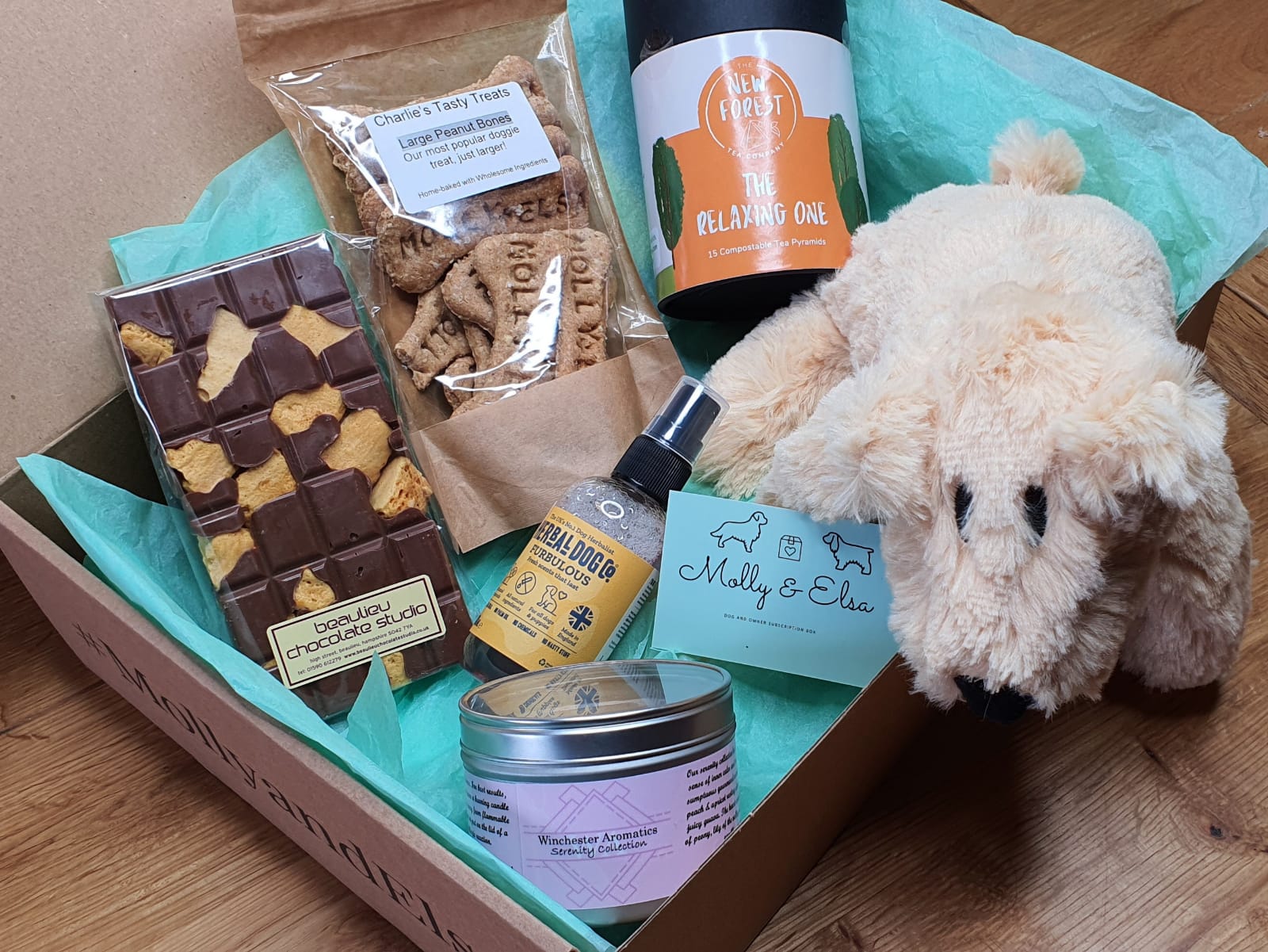 How it works
Join the club and receive hand picked, luxury goods for you and your fur baby.
Fill out your and your fur baby's details. Cancel at any time. 
Wait for your box to arrive.
Each month you will receive a hand selected box of goodies for you and your fur baby. 
Enjoy your box together. Don't forget to share your photos using #mollyandelsa
Every month you and your fur baby will receive a box full of treats. All boxes will consist of a minimum of 3 items for you and 3 items for your pup including a treat each

. The products will have a minimum total value of the cost of the box!
We endeavour to bring you the very best products and introduce you to something new from independent businesses around the UK.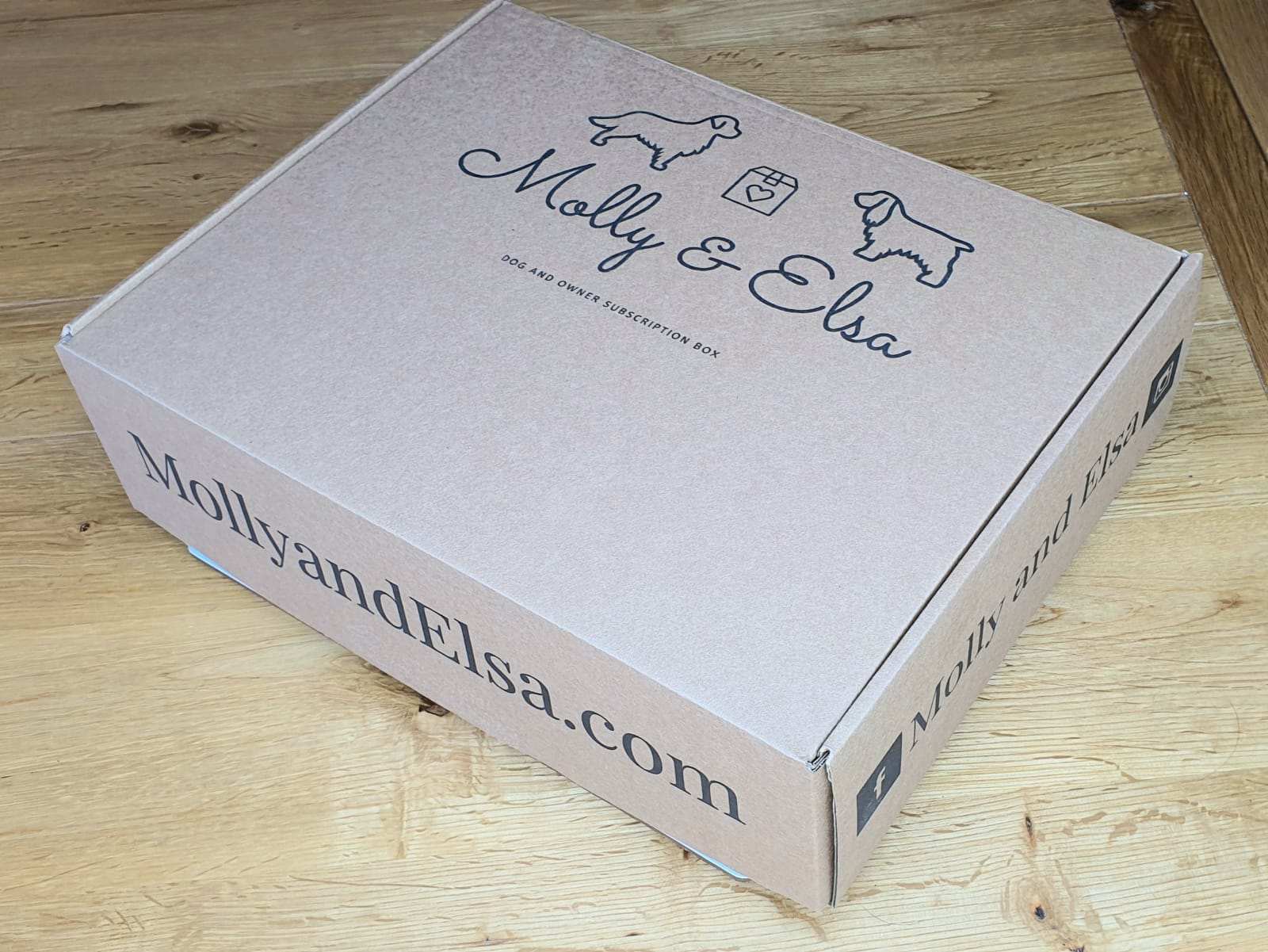 Hi, we are Molly and Elsa!
Our favourite things are running in the forest, eating treats and playing with our toys. Our mum says that we deserve only the best and that she deserves the odd treat too. That is how Molly & Elsa dog and owner subscription box was created. Our mum thought it would be a great idea to have a monthly subscription box full of luxury items for pups and you owners too. We endeavour to bring you items that you won't find in your local supermarket and are hand picked just for you!
We hope you enjoy our boxes as much as we love trying the items.
Lots of love,
Molly & Elsa
 XX